Sites like Crackle, IMDB, Tubi, Vudu, and YouTube all have free movies online for you to stream. The only catch: You have to watch ads. On the plus side, while there are commercial interruptions, the movies are not edited for content like they are on broadcast channels. Which means you can still watch uncut movies and with fewer total interruptions than television airings.
And did we mention the movies were free?
Which movies should you watch, though, now that you know where to find them? Rotten Tomatoes did some digging and sorted through the free movie catalogs of Vudu, Tubi, IMDB, YouTube, and Crackle to find the 200 best movies available to watch for free right now. These films, all Fresh on the Tomatometer, include Oscar winners, blockbusters, comedy classics, informative documentaries, and family favorites — all available to watch for free.
Check out our list of the Freshest movies to watch free online to find something new without paying rental or subscription fees.
Just added: Night of the Hunter, The Last Waltz, My Beautiful Laundrette, Taxi Driver, Richard III, 99 Homes, Cutter's Way, Zero Dark Thirty, What's Eating Gilbert Grape, Rushmore, Six Degrees of Separation, Hair, Life of Pi, My Friend Dahmer, Star Trek Beyond, Blow Out, There's Something About Mary, The Mask of Zorro, Stuart Little 2, Patriots Day, Coffy, Shanghai Noon, Singles, Charlotte's Web, O Brother, Where Art Thou?, Sisterhood of the Traveling Pants, Monster House, Frailty, Patriot Games, A Hologram for the King,The Adventures of Buckaroo Bonzai, Rubber, Sherlock Holmes, Magic Mike XXL, Truth
---
---
---
---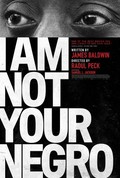 Critics Consensus: I Am Not Your Negro offers an incendiary snapshot of James Baldwin's crucial observations on American race relations — and a sobering reminder of how far we've yet to go.
Where to Stream: Tubi
---
---
---
---
---
---
---
---
---
---
---
---
---
---
---
---
---
---
---
---
---
---
---
---
---
---
---
---
---
---
---
---
---
---
---
---
---
---
---
---
---
---
---
---
---
---
---
---
---
---
---
---
---
---
---
---
---
---
---
---
---
---
---
---
---
---
---
---
---
---
---
---
---
---
---
---
---
---
---
---
---
---
---
---
---
---
---
---
---
---
---
---
---
---
---
---
---
---
---
---
---
---
---
---
---
---
---
---
---
---
---
---
---
---
---
---
---
---
---
---
---
---
---
---
---
---
---
---
---
---
---
---
---
---
---
---
---
---
---
---
---
---
---
---
---
---
---
---
---
---
---
---
---
---
---
---
---
---
---
---
---
---
---
---
---
---
---
---
---
---
---
---
---
---
---
---
---
---
---
---
---
---
---
---
---
---
---
---
---
---
---
---
---
---
---
---
---
Thumbnail image courtesy of Everett Collection