This week, Christy looks at the inspirational true story of Olympian Jesse Owens, who faced immense obstacles on his way to winning four gold medals at the 1936 Summer Games in Berlin. Also, on video, she looks at the real life story of the Chilean miners who were trapped underground in 2010. Read on for details.
---
NEW IN THEATERS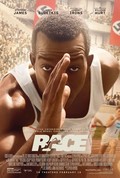 Rating: PG-13, for thematic elements and language.
Prolific Olympic gold medalist Jesse Owens is the subject of this well-intentioned sports biopic. Stephan James stars as the legendary track and field athlete who was part of the controversial decision by the American team to take part in the Nazi-run 1936 Summer Games. Given the time period and the racially charged setting, you can expect lots of language and slurs, which may be uncomfortable for young viewers to hear — but it also may provide a teaching moment about history and racial struggles. (The title is a double entendre, get it?) The film features Jews being forced onto transport vehicles and having their businesses vandalized. It also includes some sexual humor and shows Owens cheating on the mother of his child. But there are also many worthwhile themes here for kids to learn about and discuss: perseverance, courage and understanding. This is probably fine for tweens and older.

---
NEW ON DVD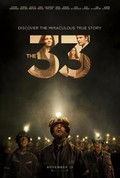 Rating: PG-13, for a disaster sequence and some language.
Here's another drama based on a real-life events, which is probably suitable for kids around 8 or 9 and older. It's about the 33 Chilean men who were trapped underground for 69 days in 2010 when the gold mine where they worked collapsed. As they fight to survive, the government tries to rescue them and their family members struggle to maintain hope. Antonio Banderas, Lou Diamond Phillips, Rodrigo Santoro, and Juliette Binoche are among the film's stars. Much of the imagery of the actual collapse is intense as giant chunks of rock come tumbling down around the miners, giving them little room to run for safety. It's dark and cramped in there, and the men get edgy with each other as they face starvation and possible death. (Spoiler: They all make it out alive, hence the title.) Above ground, there's a subplot involving one of the miners who has both a wife and a mistress, with each woman insisting he loves her best. But The 33 also is a story of hope, faith, teamwork, and perseverance, which could make it worthwhile for the younger members of your family to watch.